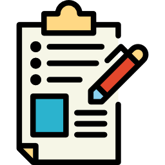 How do I sign up?
Getting started with a new account is easy. Simply contact us and reference DIR-TSO-4152 to obtain a quote and/or set up a new account by signing up online, or calling 866-742-9080 ext. 1708.
From there, you can generate a purchase order, made payable to Voiance Language Services, LLC. You must reference the DIR Contract Number DIR-TSO-4152 on your purchase order. E-mail or Fax (520-745-9022) your purchase order and quote form to your designated vendor sales representative and you're ready to go!
The DIR Cooperative Contracts Program has made it easier for agencies to purchase without having to prepare solicitations or evaluate responses. Learn more about the program, or view complete DIR-TSO-4152 details here.